Seven Tips to Deal with Losing Your Job During the Coronavirus Pandemic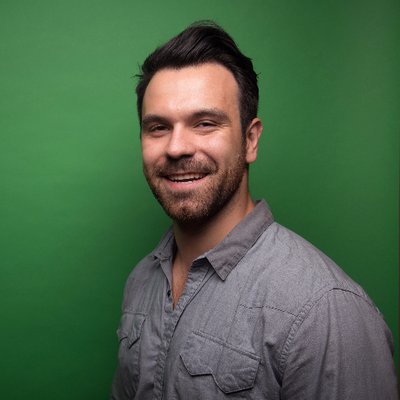 Losing your job can hit your pride hard and affect you emotionally. During the pandemic, many workers have lost their jobs because companies halted their operations.
Because of this, the demand for tech professionals has increased, and getting a new job is now a big challenge. Some people are struggling and trying everything they can to find a job. But, when it comes to getting hired, moving in the right direction is crucial. It's important to recognize what skills and tools you need to catch employers' attention.
If you're currently jobless and don't know how to deal with it, these tips will help you stay on track and achieve your goal. You'll know what you need to get a new job and getting employed won't be a hurdle.
Keep a Positive Attitude

Staying at home because of the coronavirus lockdown can cause stress and affect your overall health. In the beginning, it's hard to see clear solutions. But, before starting your new job hunt, it's indispensable to keep a positive attitude. This will help you to move forward and stay motivated during the process. Otherwise, you'll quit before even starting.

When people keep a positive attitude, they attract good vibes and inspire others. Most employers are looking for candidates who find solutions instead of problems. Also, people who think positively can improve the work environment and help companies stay competitive.
Change Your Mindset

Because of the pandemic, the rules of the game have changed. Remote work is now the new standard, and companies are looking for candidates that can work from home. Changing your mindset will help you to think of alternative ways to approach employers and embrace changes. The road can be tough, but using the same old strategies won't help you.

Do some research if necessary. This will help you find out what employers want in their new hirings and how you can offer what they need. It'll also help you identify what skills you need to stay relevant and stand out from the competition.
Set New Goals

Setting goals is crucial to get a job that meets your expectations. It will help you to stay motivated and focused during your new job search. This means you won't quit in the middle of the process. Setting goals also allows you to recognize when it's time to celebrate. During this challenging situation, this will be beneficial for your health.

Make a list of your short and long-term goals. It's essential to take small steps and become an attractive candidate. Today, employers are looking for workers with clear objectives in life. For example, If you want to become a full stack developer, learning coding skills can be among your short-term goals, and learning front end development can be a long term goal.
Get Trained

Now that the demand for tech workers is increasing, upskilling is necessary to meet employers' requirements. At this point, you should know what skills you need to apply for a job and get hired. Online courses are one of the best options to learn during the pandemic. They are great to learn from home, and they are very flexible. No matter how busy you are, you will still have time to learn.

If you want to learn the best tools and skills in digital marketing, you should enroll in Thinkful's coding bootcamp. Thinkful is an excellent option for those looking to join a coding bootcamp in NYC and many other cities in the US. The company offers many programs in data science, software engineering, and other tech fields that allow aspirants to learn the skill in as little as six months. During their digital marketing course, you'll learn SEM and marketing analytics skills that will enable you to join any marketing team.

On the other hand, if fighting hackers and keeping data safe is what you're looking for, you should enroll in Flatiron School's coding bootcamp.Flatiron School offers a cybersecurity program that allows students to learn how to deal with rapidly-advancing threats. They will learn how to set traps and catch hackers through hands-on projects.
Use Digital Platforms to Increase Your Opportunities

Because of the pandemic, the digital transition accelerated its pace. For that reason, companies are now using digital platforms to look for new hirings. If you're looking to increase your job opportunities, you should take advantage of the digital world. Many tech workers and employees use LinkedIn and Upwork to become more visible. LinkedIn, for example, uses machine learning algorithms to help job seekers and employers build a network. For employers, finding potential hirings can be done with ease as the algorithm filter prospects based on their requirements.

Whether you use Upwork or LinkedIn, to build a profile, you have to upload a profile picture and write an eye-catching headline and a summary of your skills. Try to use a photo that makes you seem spontaneous. Be professional and let employers know you're a trustworthy employee.

When writing the headline, you should go further and give a little extra information. Most workers only write their previous job title. If you want to stand out, you should add the tools you need in your daily work life. Software engineers, for example, would write a headline similar to this: "Software engineer | Python | JavaScript | React."

When writing a summary of your skills, don't forget to add your soft and hard skills. Employers are indeed looking for candidates with in-demand hard skills. But, soft skills are also important to meet employers' requirements.
Show Off During Interviews

During interviews, you must show what you got. Go the extra mile and impress employers with your efforts. Employers like when candidates show interest in the job. You should build a portfolio to show during interviews. This will allow you to show your actual abilities, and companies won't hesitate to hire you. Add any relevant projects to your portfolio, whether is a personal or a team project. Write a short description and highlight what tools you used during each project. This will allow employers to see if you have what it takes to get the job done.
Conclusion

Relaxing and relieving stress is crucial to deal with your unemployment situation. This will help you think straight and make the right decisions. Because of increasing demand, getting a job can be tough. But, if you follow these tips, I can guarantee you'll thrive during the pandemic. Don't hesitate to try new things and strategies if necessary. Remember that the work environment is changing, and employers are looking for candidates who are willing to work harder and innovate.